Overview
In this Hydro Floss Oral Irrigator review, you will see why Hydro Floss is worth the money. In short, it's a high-quality product. It's not cheap, but worth every penny. Its magnetic effect feature makes it unique on the market as well.
Hydrofloss Oral Irrigator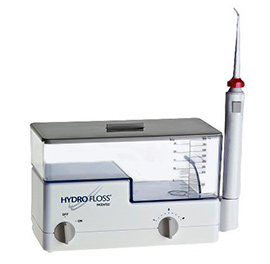 Technical stuff
The water tank 27 Ounces(800 ml).
9 settings.
4 tips included.
Works from 110v network.
1200 pulses per minute with magnetic effect.
Performance
The performance is good. It generates water pressure 60 psi. For comparison, Waterpik Ultra generates 100 psi. Hydrofloss uses magnetics to affect the water, though. And it seems like it should make it more effective because of that.
The pressure is adjusted with a dial on the control panel.
The product turns On/Off with a dial as well.
The water tank is big 27 Ounces(800 ml). It has a cover lid at the top. This prevents dust getting on the water.
Hydrofloss works have Voltage 110v. So if you want to use it overseas you have to buy a transformer.
Quality
All the details are good quality and the plastic is robust. The product is manufactured in China, though.
Hydrofloss comes with 1-Year Warranty and 60-Day money-back guarantee.
Convenience
The weight is 3 lbs. So the product stays confidently on the countertop and doesn't slide.
The handle has a pause button. It also fits comfortably in the hand.
The dimensions are 11.2" x 11.2" x 1".
Comparison to Waterpik
Hydrofloss generates less power than a Waterpik does, but it cleans well.
How is that possible?
Well, it uses magnetics and that makes it more effective with lower pressure. I'm not sure how is that scientifically legit or not, but it seems to work.
All the parts are high quality and robust. The price is also higher than Waterpik, but it is worth the money.
Their website contains less information and specifications than Waterpik, though. It means either the company is young or they don't have the marketing skills that Waterpik has. Either way, the product is worth to try.
Conclusion
The magnetic effect, big water tank, and high-quality parts make this Hydro Floss Oral Irrigator worth its money. It cleans well and keeps your teeth healthy.
Hydrofloss Oral Irrigator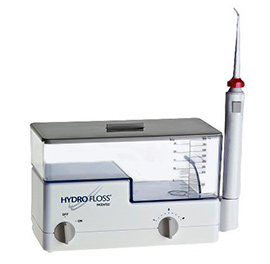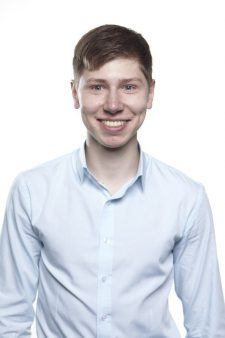 Alex
Hello, my name is Alex. Hope you can like and share this content. Thank you so much!