Overview
Ultimate portability, cordless work and low price. Those are the main features of Panasonic EW DJ10 A. People who travel a lot will certainly enjoy it. Let's take a closer look on this Panasonic water flosser.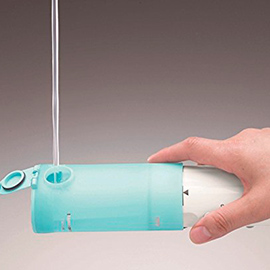 Performance
It has a switcher with 0-1-2 settings:
0 – Off
1 – Low speed. Provides 30 psi pressure.
2 – High speed. Provides 77 psi pressure.
The highest pressure of 77 psi is good. It cleans well and removes food pieces. The low setting though is only 30 psi and should be used only for gums massage and for children use. If you are looking for better performance I may suggest looking on Waterpik Cordless Advanced.
The water tank is 5.5 oz (165ml). It's about 3/4 of the cup. Not much but is okay for a portable water flosser. Filling with water tank is easy – just open the door on the back and fill it with water.
Panasonic EW DJ10 A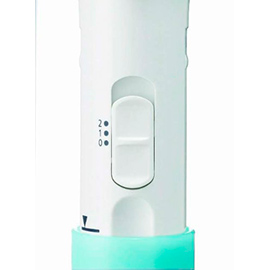 The product is 100% waterproof, so it's safe to use in a shower.
It is cordless and works from two AA batteries. Users report that they change the batteries 2-3 times a year.
It also includes 1 Nozzle. Once placed, the nozzle rotates 360 degrees for convenient use. You can buy another one to use by 2 people. The nozzles are not color-coded, though. You also have Eject button to remove the nozzle.
Quality
The plastic quality is fine and is well-worth its $30 price level. Panasonic also provides 2-Year Warranty for this one. You can also buy extra 2 and 3-Year Protections for addition $5 and $8 respectively.
The unit is assembled in good quality and should serve you for a long time.
One important heads-up is that it doesn't replace a toothbrush. So you still have to brush your teeth well. And this water flosser is a good complement to brushing.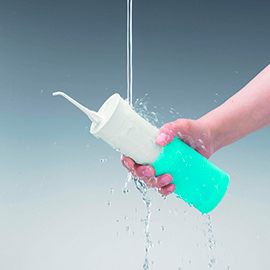 Convenience
This product is focused on portability. It has a collapsable design for easy travel. So it takes little room and you can put it in a purse with no problems.
The dimensions of assembled water flosser are 2" x 2.7" x 8.6". The weight without batter is 7.4 oz and 10 oz with batteries.
Conclusion
Panasonic EW-DJ10-A is a good quality water flosser. It is well suited for travel people. It collapses and takes little space. It's also relatively cheap and comes with 2-Year Warranty. The price and warranty make it a safe purchase. So give it a try and buy one.
Panasonic EW DJ10 A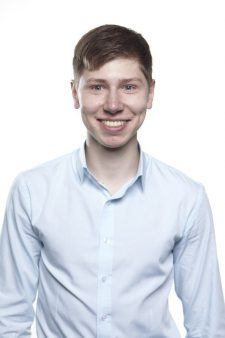 Alex
Hello, my name is Alex. Hope you can like and share this content. Thank you so much!