Overview
Pursonic OI-200 has good performance, 10 settings, and big water tank. It comes with 4 tips but has a minor usability issue with the Eject button. Let's see the details in this Pursonic OI-200 Water Flosser Review.
Pursonic OI-200 Water Flosser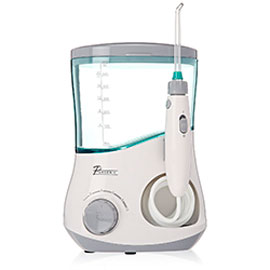 Better alternative
Pursonic has a problematic Eject button on the handle, that may cause accidental ejections. So I recommend taking a look on the superior water flosser Waterpik Aquarius.
Performance
This thing is powerful. It cleans well. The maximum water pressure is 90 PSI, which is a lot, so it's a big plus.
It has 10 pressure settings, that you adjust with a dial. The dial also works as On/Off button.
The handle has 2 buttons:
Eject button – removes the tip.
Water pause switch – turns the water flow on/off while the motor keeps working.
DON'T START with the highest setting on the beginning. Start with low and let your gums get used to the pressure. And then you can increase after few days.
The water tank is big 21 Ounces(600 ml). It is covered with a lid, so it doesn't collect dust. The lid has also a storage inside, so you keep your tips there. It can store 4 tips.
You can 4 tips included with it:
3 Classic Jet Tips – for general cleaning
1 Tongue Cleaner Tip – the same as normal tongue cleaner, but it also washes your tongue with water.
To change the tip you just press the Eject button on the handle.
This water flosser can be used overseas. It has Universal Voltage 100-240v.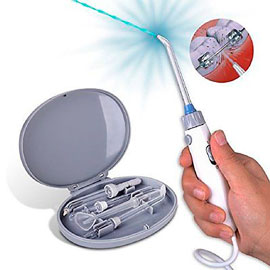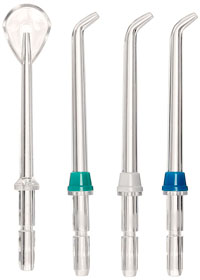 Quality
The plastic is okay.
The unit weighs 1.8 pounds, so it means that the motor is high quality and should work for a long time.
The design is sleek. The water flosser looks good, while it is relatively cheap.
Overall the quality is very good.
Travel
You can use this water flosser overseas, since it has universal voltage. You don't need any power adapters for this, just AC adapter.
Convenience
It has 2-Minute Timer with 30-Second Pacer. It works the same as a toothbrush. It makes pauses every 30 seconds so you know when it's time to switch to the next quadrant of your mouth. Very convenient, but may not work for you if you want to floss more than 2 minutes.
The Eject button on the handle is in a bad spot, so you may accidentally press it. I suggest looking on Waterpik Aquarius, that doesn't have this problem.
Conclusion
Pursonic OI-200 is a good product. It's not the best in its class and has some flaws. For example, the Eject button on the handle is in a bad spot, that may cause accidental tips ejection. The performance and quality are good in this water flosser, but the price is the same as in Waterpik, so it makes sense to take a look on a better alternative Waterpik Aquarius. It's more popular and doesn't have any usability problems.
Pursonic OI-200 Water Flosser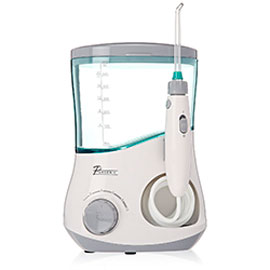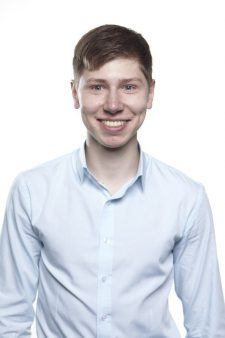 Alex
Hello, my name is Alex. Hope you can like and share this content. Thank you so much!