#ShowMeHowToFloss campaign participants
Waterpik is actively promoting oral health care and good health in general. They sponsored several campaigns in Spring-Summer 2015, including children awareness on oral health, and breast cancer awareness, and effectiveness of Waterpik.
1. Driving awareness in children on the importance of the oral health care
Waterpik organized a campaign for children of age 6-12 years old. The idea of the campaign was to increase awareness in children on the importance of the proper oral health care.
To participate in the campaign children posted photos of their oral health routine with the hashtag #ShowMeHowToFloss.
All the "Teach Me How To Floss" photos and videos were submitted on Twitter and Instagram. To help improve oral health in children Waterpik gave away 50 Waterpik Water Flossers for Kids. Also, every participant received $5 rebate on the purchase of a Waterpik for Kids.
The campaign was organized in partnership between Waterpik® and America's ToothFairy Foundation. The press-release published on the official Waterpik website on March 4, 2015.
2. Increasing Breast Cancer Awareness
This time, Waterpik decided to support the breast cancer-fighting movement.
The revenue from every Pink Aquarius Waterpik Water Flosser, purchased from September 15th through October 31st, goes to charity. Waterpik donates $10 from every purchase to Hope Lives to drive the awareness about breast cancer and the importance of fighting this disease.
So I encourage all of you if you think about buying a Waterpik during this period make the choice towards Pink Aquarius and make some impact towards fighting breast cancer.
3. Research study on the effectiveness of Waterpik compared to Air Floss
Waterpik made a four-week study, in which 69 subjects participated. Everyone received a Waterpik Water Flosser or Sonicare Air Floss Pro. The idea was to find out which one is more efficient for reducing gingival bleeding and reducing gingivitis.
So what are the results?
It turned out that Waterpik was more efficient. 50% more efficient at fighting gingival bleeding and 32% more efficient for reducing gingivitis.
Waterpik is actively promoting and sponsoring high-quality clinical studies around the country. The studies are mostly conducted by independent research facilities and published in the peer-reviewed journals. There are over 60 different clinical studies that prove the effectiveness and safety of Waterpik in improving oral health.
The official article was published on August 10th, 2015 on www.waterpik.com.
It is very heartwarming that health-care companies drive awareness on the importance of health care. We also shouldn't stay on the side and we can make some impact as well. Let's change the world to better.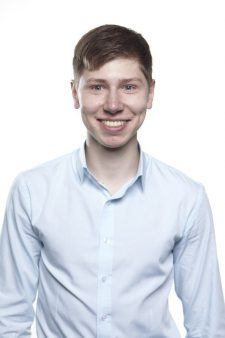 Alex
Hello, my name is Alex. Hope you can like and share this content. Thank you so much!