Waterpik Cordless Freedom represents a travel water flosser in the line of Waterpik and is review-worthy. A lot of travel people are interested in this particular water flosser because of his travel compatibility. So I've put in some effort to make this review the most useful for you guys. As always I try to keep my reviews unbiased and deliver comprehensive reviews full with useful information that I hope helps you make the right choice.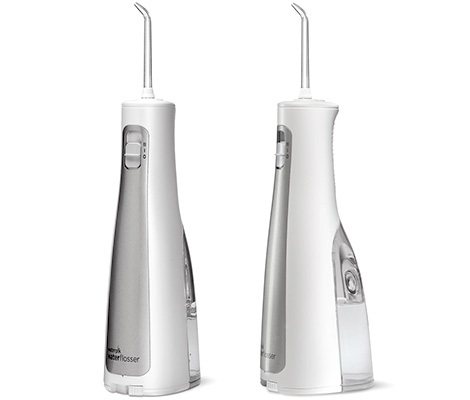 Waterpik Cordless Freedom Water Flosser Overview
You probably already know that Waterpik water flossers are only compatible with US networks. This makes them hard to use for travel because you need a power adapter that weighs a lot and is a nightmare to travel with. So this Cordless Freedom water flosser is supposed to tackle this issue. It's one of the best sellers and it seems that people may not be wrong and its rating is the first factor, even though is not enough, but still it shows that this model is attention-worthy.
Waterpik Water Flosser Features
So what do you get with this device? You get a water flosser itself, bunch of tips, batteries and travel bag.
Waterpik Water flosser
The water flosser itself weighs 0.75 Lbs and is pretty small when compared to regular countertop water flossers, but still big when compared to a regular toothbrush. But come on, it's not a brush. The water flosser has two speeds: high and low and is waterproof which is very nice. It means you can use it in shower in a hotel room which is very handy: no other Waterpik water flosser has this. The low pressure setting is equal to about 4 on a regular corded Waterpik and the high pressure is equal to around 7.
The capacity of water reservoir is 5 Ounces (150 ML) which is okay and according to specifications it provides 30+ seconds of work. It means you will have to refill the reservoir to have a decent cleaning. It's not ideal by any means but it's a tradeoff between portability and convenience. I can't imagine if it would have the same capacity reservoir 22 oz as regular countertop models have. It would be just impossible to use.
Accessories
The water flosser comes with 3 AA batteries included so at it's good that you don't have to run and buy a batteries. But they are not rechargeable, so I would use them until they die and then replace them with rechargeable AA batteries. Those are a lot cheaper. The thing about batteries that is important to note here is that you never know when it's time to change them, because you don't have any LED indicator that would show how much power is left. So what Waterpik recommends in its official user manual is just see if you noticed any decrease in power and that means you have to replace batteries.
I used Waterpik Cordless Freedom for a week and it didn't loose any power so I can't actually tell how much long batteries stay alive.
There are three tips included with this water flosser: two Classic Jet Tips and one Orthodontic Tip. It means that if you have braces you can start using it right away with Orthoontic Tip and in general case Classic tips are also available. In case you have periodontal pockets or furcations then you will have to buy Pik Pocket Tip additionally. For more information on different Waterpik tips see my Waterpik Tips Guide.
Another useful accessory that comes with this water flosser is a travel bag. It's a regular Microfiber bag that keeps your water flosser dry and prevents leakage when you travel.
The last accessory that is included is Water Plug and it's just a stick that plugs as a Tip and keeps the water flosser from leaking.
Waterpik Cordless Freedom Water Flosser Flaws but not dealbreakers
This water flosser has some cons. The first con is that it is less powerful than its corded alternatives. If you use 10 pressure setting then you probably will not be satisfied even with the high speed on this water flosser. But again for the most cases it works perfectly fine and rarely leaves customers unsatisfied.
Another inconvenience that I noticed is that when you are flossing the water reservoir drains and the water flosser becomes lighter and it's just something you have to get used to.
As I mentioned above the water reservoir is not the biggest one and is only 5 Ounces (150 ML) and it is not enough for a single water flossing session.
The other thing is that this water flosser works from AA batteries and you may prefer charging with a network charger.
So in case you would like a full power and bigger reservoir then you definitely should check out my Waterpik Traveler Review. It's more expensive but is also much more powerful while still being portable and travel-compatible.
Wrapping up
So Waterpik Cordless Freedom Water Flosser is a worthy device to check out. It has some cons though, but let's not forget that it's built for portability first and it makes a good assistant for travel people. Overall a well-balanced device that has its place in the market.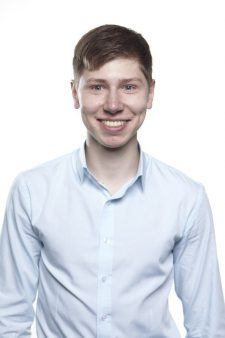 Alex
Hello, my name is Alex. Hope you can like and share this content. Thank you so much!