Overview
Waterpik WP-662 is the same as Waterpik Aquarius WP-660. So you can read the Waterpik Aquarius Review. It has all the same specs. The only difference is color.
Are you still here?
Ok. So Waterpik WP-662 review should be really straightforward. If you don't know about WP-662 (Aquarius) then it's a good product. It's currently one of the most popular.
Highlights of Aquarius:
Big water tank
Massage mode and Flossing mode
7 Tips included
10 Pressure settings
Works only in North America
Waterpik WP-662 Aquarius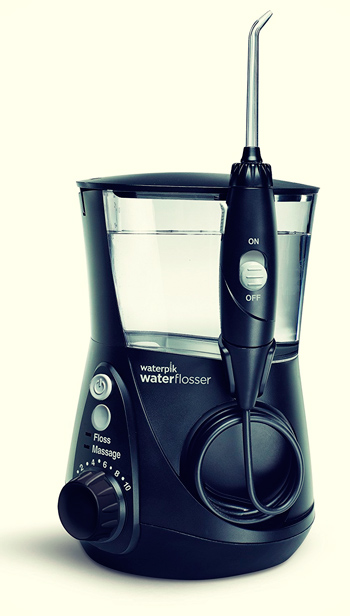 Big water tank doesn't require refilling for a single use
It means you can use it without refilling with water, which is handy. The capacity of the water tank is 22 oz (650 ml).
Also, make sure you dry the water tank, to prevent the mold growth. The same applies for tubing. Run the product with the empty reservoir to dry the internal parts.
Massage mode and Flossing modes are handy
Though you will use Flossing mode most of the time.
Massage mode is also nice to have. And it works by simply gently pulsating water on your gums. This feeling is incredible. I'm sure you will love it.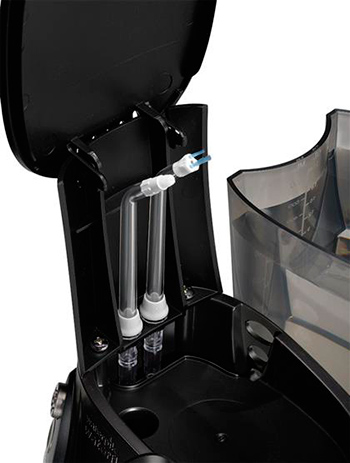 WP-662 comes with 7 tips
It means you can give the tips to your significant other, so you can have your personal tip. No need to buy another device.
There is also a tips storage under the reservoir cover. It is small, but it can store 2 tips. The cover prevents dust to getting in. So the tips stay clean there.
10 Pressure settings are useful for people with different gums sensitivity
The product provides high water pressure 100 psi. The highest level cleans really well, but it may hurt if you have sensitive gums.
Especially when you are just starting to use Waterpik.
So we recommend using low settings and gradually increasing them.
The product supports 110v/120v only
So it works out of the box only in the US and North America.
If you leave overseas or maybe you want to present WP-662 as a gift to your French friend, then remember to buy an additional converter from 110v to 220v. Then it will work just fine.
Just remember to do that. Otherwise, your friend will not be able to use it. Btw, this is noted on the official Waterpik website as well.
Conclusion
Waterpik WP-662 is a good product. It has a big water tank, high performance, and cool design. The black color really makes it look great. It's a robust product and comes with 3-Year Warranty. So I recommend it.
Waterpik WP-662 Aquarius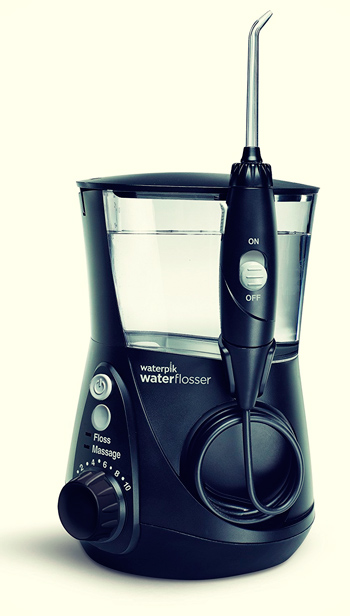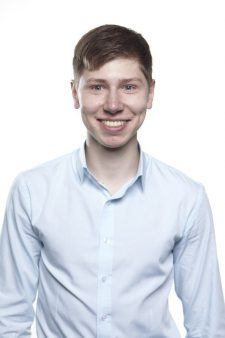 Alex
Hello, my name is Alex. Hope you can like and share this content. Thank you so much!