Overview
Xylitol toothpaste, digital controls, high pressure and huge reservoir. Those are the features that make this water flosser stand out. In this Xylitol Water Flosser Review, I will cover all of the features and I hope it will help you to make the right decision.
Xylitol Water Flosser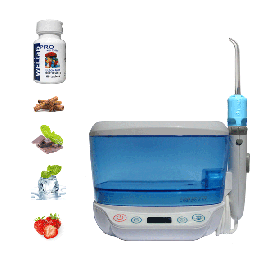 Xylitol pills
Xylitol Water Flosser uses pills with xylitol toothpaste. The pills have different flavors and the water flosser includes 2 bottles x 60 mint pills (called WELtabs.)
As you may already know xylitol is a sweetener that is beneficial for dental health and kills bacteria.
It sounds like magic, but it works.
Those xylitol tabs are for single use. The kind of xylitol in them is hydrogenated, therefore it's absolutely safe.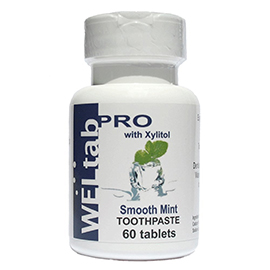 Performance
What about water pressure?
This water flosser has a good water pressure. The maximum is 90 psi pressure.
The pressure is digitally adjustable. There are 10 settings. Most likely you will find something about 5-6 setting makes the perfect job of cleaning your teeth.
Water reservoir? The water reservoir is huge 30 ounces (900 ML.) The half of it is enough for a single use. Two users can clean with a single water reservoir, which is just perfect.
Tips and pills
The water flosser comes in two variants:

starter set – 1 jet tip
couple set – 2 jet tips
So if you need two jet tips I recommend choosing a couple set variant.
Got braces? No problem. Just ask a seller for an Orthodontic Tip and they will send it to you with your water flosser. Make sure to message them beforehand.
2 bottles x 60 mint pills included with the water flosser. The one pill is for single use, so don't forget to buy some new ones every month or two.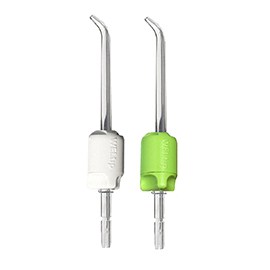 Travel
This is perfect for travel.
It has universal voltage. It means it supports 110v-240v. So you can use it anywhere in the world.
The water flosser has the following dimensions: 8.25″ width x 5.25″ depth x 6″ height.
Conclusion
Xylitol Water Flosser is very effective. The xylitol in it works great and kills bacteria. Digital control panel is also a neat feature. Performance is impressive and the reservoir is huge. What else would you wish? For those who want to floss with xylitol, this is a great product and I recommend it!
Xylitol Water Flosser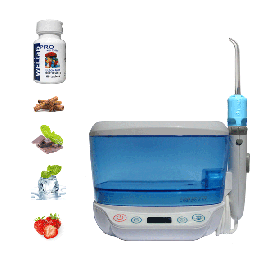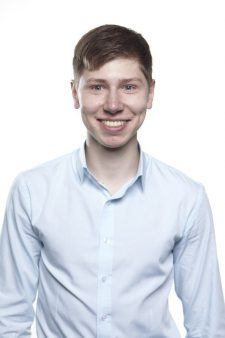 Alex
Hello, my name is Alex. Hope you can like and share this content. Thank you so much!