Design
Waterpik Complete Care 7.0 has a really slick design. It looks solid and futuristic. It comes in white color. The main design is similar to the previous combination Waterpiks, but the devil in the details. And they are polished here very well.
Dimensions and weight
The water flosser is 2.45 Lbs heavyweight which is the same as the old Complete Care model. Big weight also means that this Waterpik stays confidently on your counter space. It is important since some lightweight Waterpik models are shifting around when you stretch the cable. With Complete Care this will not be an issue, and it is a plus to convenience and user experience.
Complete Care 7.0 has dimensions 7.7″ x 5.0″ x 10.6″(width, depth, height.) Slightly wider base(compared to the previous models) and heavyweight makes Complete Care 7.0 look worthy of the counter space.
The handle
The handle in Waterpik Complete Care 7.0 slightly resembles the one from Aquarius. Overall, it is the same typical handle that we see in the previous models. Pause slider that pauses/resumes the water flow is in the regular place. I often use this button when I'm repositioning the tip in my mouth. It's also convenient in the beginning and at the end of water flossing and helps me to prevent splashing the water around.
Eject button also has nothing new. To remove the tip, you just press the button, and the tip pops out. Then you can insert another tip, and it will "click" when inserted. Ready for use.
Water reservoir
The water reservoir is big enough with capacity of 23 Ounces(700 ML.) It's interesting that the previous model Complete Care 5.0 has water reservoir of 22 Ounces(650 ML) and the oldest Complete Care has 23 Ounces as well.
7.0 model is also slightly smaller in dimensions. But this difference is unnoticeable.
Overall the water reservoir in the Waterpik Complete Care 7.0 is pretty big and provides 90+ seconds of work. It is a top rack dishwasher safe, so you can clean it in your dishwasher.
It has a rubber valve on the bottom that keeps the water inside and prevents leakage. When using a dishwasher, make sure you remove the valve before and put it back after cleaning. To see full recommendations on Waterpik maintenance click here.
Tips Storage and tips included
The Tips Storage in Waterpik Complete Cate 7.0 has a typical form for combination water flossers. It can store up to 5 tips. I recommend getting a personal tip for every family member and keeping them separately in the tips storage.
Waterpik Complete Care 7.0 comes with 5 tips:
Two Classsic Jet Tips – are good for general use
One Orthodontic Tip – is the best for braces(I use it for my braces and happy with it.)
One Plaque Seeker Tip
One Pik Pocket Tip

To learn more about different Waterpik Tips see my Waterpik Tips Full Guide.

Control panel

Waterpik Complete Care 7.0 has the following controls:

ON/OFF button
Pressure settings dial

ON/OFF button is self-explanatory.

The pressure settings dial has 10 settings, with the highest one providing the water pressure of 100 PSI, which is a typically high pressure for Waterpik water flossers.

I recommend using the lowest one and gradually moving up to the highest setting when you feel comfortable. It typically takes 2 weeks to get from 1st setting to the 10th.

Sonic Toothbrush

The Sonic Toothbrush that comes with Waterpik Complete Care 7.0 is very powerful. In fact, it is the same toothbrush as in original Complete Care model.

It has two speed modes that you change with a single button. I usually press the button twice. The first press turns the toothbrush ON one the first speed and the second press switches to the highest speed mode.

What I love about this toothbrush, besides its power and cleaning effectiveness, is that it has 2-Minute Timer. It makes my brushing sessions really easy and enjoyable while making my cleaning more even.

Every 30 seconds the special Pacer makes a pause in vibration, so I always know when I should move to the next quadrant of my mouth. It is really cool and useful.

The toothbrush sits on the base of the water flosser and is charged on a built-in inductive charger. It holds the charge for about a week(brushing twice per day.)

My toothbrush holds the charge for about 5-6 days and it's a 1+ years old.

One thing to note, though, is that the battery is not replaceable, and you will have to buy a new toothbrush when this one dies. But it should stay at least 2 years, with normal usage.

The Sonic Toothbrush also comes with 4 tootbrush heads which is great. 2 heads are compact and 2 are regular. The compact ones are better for precision. I use them for braces and they work pretty well.

Comparison to other Complete Care Waterpik water flossers

Waterpik currently has 3 different combination water flossers:

Waterpik Complete Care – resembles more Waterpik Ultra with addition of Sonic Toothbrush
Waterpik Complete Care 5.0 – resembles Waterpik Aquarius in the sense, that the water reservoir and the base are very similar. The only difference is new Triple Sonic Toothbrush
Waterpik Complete Care 7.0 – is a redesigned old Waterpik Complete Care with a slider for pausing the water. It also comes in white color and looks very slick

Waterpik Complete Care 7.0 is basically a redesigned version of the old Waterpik Complete Care, that is still very successful, but has a slightly conservative design, similar to Waterpik Ultra.

It is the same powerful and efficient in cleaning the teeth. It has the same big tips storage, water tank, and the powerful Sonic Toothbrush.

There are several differences, though.

The first one is that the handle is different. It has a slider for pausing the water(instead of the button) and generally looks more like in Aquarius model.

The control panel is redesigned and looks slicker. The water flosser comes in white color, whereas the old model was blue.

Other than that, it is the same old good Complete Care in a new design.
Complete Care 7.0 FAQ
Can I use it outside US? Yes, but not officially. Waterpik Complete Care is only for use in North America and its Voltage is 120VAC/60Hz. But you can buy a power converter that will convert your countries Voltage to 120VAC/60Hz. The adapter needs to be at least 15W powerful.
Can I use it for travel? Complete Care 7.0 is not convenient for travel and is mainly intended for use at home. For travel I recommend looking at JetPik water flosser. See my full review of JetPik.
How this Waterpik's power is compared to the other Waterpik water flossers? Complete Care 7.0 is the same as other Complete Care water flossers in terms of power and water pressure. Waterpik Ultra is slightly more powerful, and Aquarius is slightly less powerful.
Will it shift around as Waterpik Aquarius? No, Waterpik Complete Care 7.0 is heavier on 1 Lbs than the Aquarius, so it stays confidently on your counter space and doesn't shift.
Does it leak? No, it doesn't leak. If you found leakage in Complete Care 7.0 or any other Waterpik, please make sure you adhere to the user manual and read my tips on how to prevent Waterpik leakage.
How many tips are included? There are 5 tips included in Waterpik Complete Care 7.0.
What is the pressure range? The pressure range is 10-100 PSI.
Is the water reservoir covered with a lid? Yes, the water tank in Waterpik Complete Care 7.0 is covered with a lid to prevent collecting dust.
What is the weight of the unit? The Waterpik Complete Care 7.0 weighs 2.4 Lbs.
What are the performance specifications? Complete Care 7.0 provides the pressure of 100 PSI with flow rate 13 Ounces(400 ML) per minute and 1400 pulses per minute.
Can I use it for braces? Yes. It comes with Orthodontic Tip that is specially designed for braces. See best water flosser for braces.
Can I take the Sonic Toothbrush in Travel? Yes. The Sonic Toothbrush has a rechargeable battery that holds for a week of regular use. The toothbrush also has a special plastic travel case.
What is the warranty? The warranty is 2 years.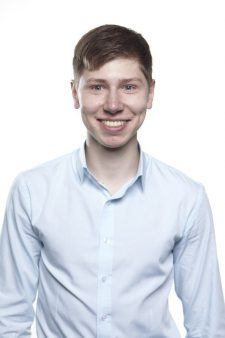 Alex
Hello, my name is Alex. Hope you can like and share this content. Thank you so much!