Overview
h2ofloss has made a good quality water flosser. H2ofloss HF-8 has a big reservoir, provides high water pressure and costs less than its competitors. In this h2ofloss HF-8 review I will highlight all the features of this device, so you could make the right decision. In my opinion, h2ofloss HF-8 is a worthy and quality device that can turn your oral health around.
Performance
The water flosser is pretty powerful. The maximum water pressure is 110 psi which is a lot. It provides a great cleaning for your teeth. The minimum is 5 psi, which makes it useful for nasal sinus cleaning(see below.)
The reservoir is very large – 30 ounces(900 ML). It fits enough water for a very thorough cleaning or even for several uses.
It has a tips storage. The storage has a plastic frame inside and can hold 7 tips. The internal frame for tips is removable. If you remove the frame then you can put up to 20 tips inside it. It sounds great, but it's rarely needed in a real life. Though it shows that the manufacturer h2ofloss really cares about maximum features in this water flosser.
The water flosser has 6 speed settings. You can switch between settings by sliding the settings control on the handle.
The body only has one button – turn ON/OFF. Simple!
The unit works from 110v network. If you need 220v then you can buy a converter.
Reservoir
As I said, the reservoir is very big and fits a lot of water. So you never gonna worry about it. Compared to competitors it is the biggest one.
Handle
The handle is pretty simple and has only 2 controls:
Eject button. You press it to remove the tip.
Pressure settings slider. You slide it to change the speed settings. The water flosser has 6 settings as I already mentioned.
Tips storage
Tips storage is huge. It holds 7 tips.
It also has a plastic frame for the tips inside. You can remove it and the storage can fit 20 tips. It's hard to imagine a situation when one would need 20 tips, though.
Accessories
H2ofloss HF-8 water flosser comes with 6 different tips:
Jet Tip – classic one. Use it in a general case.
Periodontal Tip – for pockets.
Orthodontic Tip – the best for braces.
Moisturizing Mist Spray Tip
Cleansing Irrigation Tip
Tongue Cleaner Tip – cleans your tongue with water.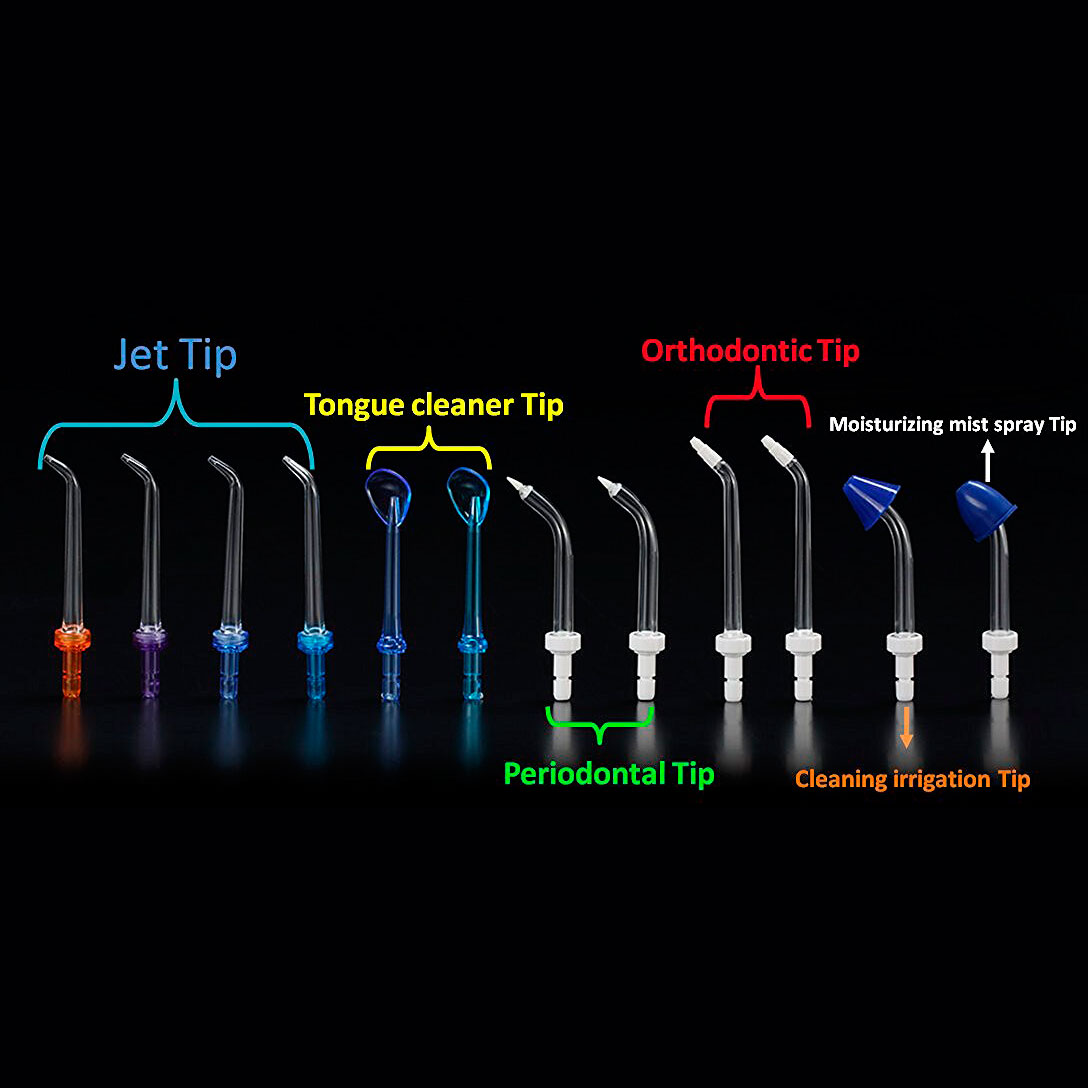 Nasal sinus cleaning
H2ofloss also comes with a nasal tip. You can use it for nasal sinus cleaning. It has a special attachment on the end and the water stream is very slow, so it won't harm your nose.
Use it on the lowest setting 5 psi. It is safe for nasal cleaning.
People use it with great results for sinus cleaning.
Conclusion
H2ofloss HF-8 is a quality water flosser. It has a big reservoir, provides high performance and is cheaper compared to its competitors, like Waterpik or JetPik. It comes with 2-Year Warranty as well. Big reservoir and tips storage make it the best for the whole family. It is a good water flosser, so I recommend it.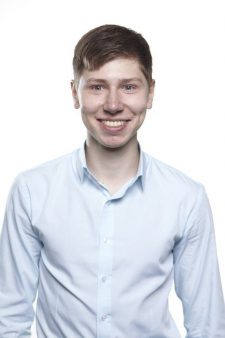 Alex
Hello, my name is Alex. Hope you can like and share this content. Thank you so much!